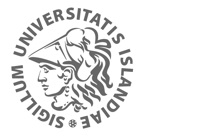 University of Iceland

Workshop:
Ethics of Cyberwarfare and Artificial Intelligence

Reykjavik, Iceland
1-3 August 2017
---
Purpose
This academic workshop focuses on the social, ethical, and legal implications on cyberwarfare and artificial intelligence. As this is quickly evolving terrain, we hope to reflect the current state of play, as well as to sketch the short- and mid-term future. We're particularly interested here to draw out perspectives from the Arctic and Nordic regions, which are predicted to be future flashpoints for conflict, as melting ice opens up waterways for economic and political competition.
Structure
In this workshop, we will be aided by a diverse and distinguished group of invited presenters. These presenters have been carefully selected from academia, industry, and government to bring a wealth of expertise and experience to the table.
Unlike many academic workshops, this one is meant to be discussion intensive. To foster these interactions, participation is by invitation only, and we will operate under The Chatham House Rule: participants are free to use the information received, but neither the identity nor the affiliation of the speaker(s), nor that of any other participant, may be revealed without their expressed consent.
---
Working Agenda
See program for the latest agenda.
Program
Project Sponsors
US National Science Foundation
Western Michigan University
US Naval Postgraduate School
California Polytechnic State University, San Luis Obispo
Contact
Focus Page